News
PT after knee surgery leads to improvements in function & flexibility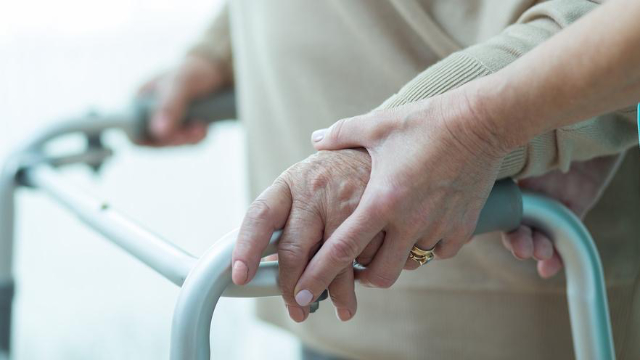 Many patients who have surgery go on to experience lingering issues
The meniscus is a piece of cartilage shaped like a wedge that rests between the thighbone and the shinbone. There are two of these in each of your knees, and the job of each meniscus is to stabilize the knee joint and absorb shock. Meniscus tears are very common, and surgery to repair these injuries is currently one of the most frequently performed procedures. In most cases, knee arthroscopy procedures are used to treat these tears, and it's estimated that 636,000 of these are performed each year. Arthroscopy is minimally invasive, which means that only small incisions and instruments are used in order to reduce the risk of complications. But many patients who undergo arthroscopic surgery to remove the damaged meniscus still experience issues like pain, loss of range of motion (ROM) and strength, and reduced quality of life (QoL) after the procedure. This is why physical therapy is commonly recommended after surgery to help patients recover more quickly and avoid these complications. But even though it is popularly used, evidence is lacking on the overall effectiveness of physical therapy and which treatments should be recommended. For this reason, a powerful pair of studies called a systematic review and meta-analysis was conducted.
18 high-quality studies are included
To conduct the review and analysis, researchers performed a search of 11 major medical databases for relevant studies on the topic. Only randomized-controlled trials (RCTs) were accepted, which are considered the gold standard of individual studies for determining if a treatment is beneficial. From this search, 1,028 articles were identified, and 18 of these fit the necessary criteria to be included in the systematic review. Due to certain inconsistencies in these studies, only six were included in the meta-analysis. Once collected, the findings of the included studies were evaluated and compared to one another to determine if physical therapy was indeed effective after arthroscopic meniscectomy and which treatments were best.
Physical therapy benefits patients, especially when a home-exercise program is involved
Results of the systematic review and meta-analysis were generally supportive of the use of physical therapy after meniscus surgery. This was based on several studies that found a positive effect of various types of physical therapy treatments utilized during the recovery period. But the most effective intervention appeared to be combining an outpatient physical therapy program-meaning it was performed at a designated clinic-with a home-exercise program. When this type of combination was used, patients experienced notable improvements in their knee function, ROM, as well as reduced swelling. Based on these findings, it appears that sending patients to physical therapy after meniscus surgery can help them to improve more rapidly, and this process can be improved further by including a home-exercise program. Individuals who are considering or preparing for this type of surgery should therefore ask their doctors about treatment following their procedure and ensure that physical therapy is included in their recovery process.
- As reported in the Aug. '13 edition of JOSPT
May 10, 2018
See News
Disclaimer:
The information in the articles, posts, and newsfeed is intended for informational and educational purposes only and in no way should be taken to be the provision or practice of physical therapy, medical, or professional healthcare advice or services. The information should not be considered complete or exhaustive and should not be used for diagnostic or treatment purposes without first consulting with your physical therapist, occupational therapist, physician or other healthcare provider. The owners of this website accept no responsibility for the misuse of information contained within this website.