News
Acetaminophen not very effective for low back pain or osteoarthritis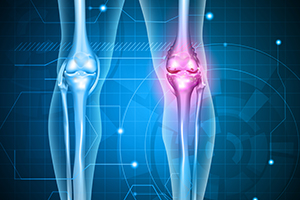 Prescription of pain-relieving drugs often the first line of treatment
Low back pain (LBP) and hip and knee osteoarthritis (OA), a painful condition in which the protective cartilage in joints wears away, are some of the leading causes of disability worldwide. There are a number of treatments available for these conditions, but doctors usually recommend pain-relieving drugs like acetaminophen as the first line of treatment. Though guidelines support these recommendations, there has been some controversy recently regarding how effective these drugs actually are and if it's completely safe to use them in their full dose. In addition, new research has emerged that may have the potential to change these guidelines. For these reasons a new, powerful systematic review was conducted on all available literature on the topic.
Massive search leads to 13 studies included in review
Eight major medical databases were searched for any studies that compared acetaminophen with a placebo (drug with no therapeutic effect) for treating LBP or OA of the hip or knee. Of the 4,037 studies screened, 116 were evaluated and 13 met the criteria for inclusion. All studies were randomized-controlled trials (RCTs), which provide strong evidence, and they assessed 5,366 patients in total. Most studies used the maximum dose of 4,000 mg/day recommended by guidelines, while two used 3,000 mg/day as the maximum dose.
Acetaminophen leads to small effect for OA, but no effect for LBP
The review found that there was high-quality evidence that acetaminophen had a significant but small effect on hip or knee OA compared to placebo, but there was also high-quality evidence that it was ineffective for LBP. In addition, there was high-quality evidence that acetaminophen increased the risk of having an abnormal result on liver function tests by nearly fourfold. Based on these findings, it appears that acetaminophen may not be sufficient to treat hip or knee OA or LBP, and that it may require other treatments such as physical therapy in order to be effective. Though additional research may be needed, this review calls into question guidelines that recommend acetaminophen for these conditions, and urges medical professionals to reconsider them in light of this new evidence.
-As reported in the February '15 issue of
BMJ
July 17, 2015
See News
Disclaimer:
The information in the articles, posts, and newsfeed is intended for informational and educational purposes only and in no way should be taken to be the provision or practice of physical therapy, medical, or professional healthcare advice or services. The information should not be considered complete or exhaustive and should not be used for diagnostic or treatment purposes without first consulting with your physical therapist, occupational therapist, physician or other healthcare provider. The owners of this website accept no responsibility for the misuse of information contained within this website.