News
Treatment program with neck exercises leads to more satisfaction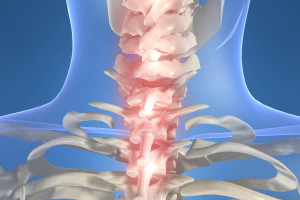 Many patients with whiplash injuries go on to have long-term complications
Whiplash is an injury that occurs after the neck experiences a forceful movement that jerks it back and forth. They tend to cause pain and stiffness that can last for a while. In addition, about half of all patients that have a whiplash injury go on to develop symptoms and complications that can persist for more than one year. These are called whiplash-associated disorders (WADs), which often lead to poor mental health and decreased satisfaction with life. Although WADs are common, there is no clear evidence as to which treatment is best for them. Both general physical activity and exercises designed specifically for the neck are often prescribed, and it's possible that neck-specific exercises are more effective. Sometimes, these neck-specific exercises are also accompanied by a behavioral approach that targets patients' mental state in the process.
New study conducted to evaluate long-term outcomes of earlier research
A study was conducted to compare these treatments, and it found that neck-specific exercises were generally more effective than a general physical activity for WADs; however, it did not analyze the satisfaction level of patients. Therefore, another study was performed to evaluate these outcomes in the long-term and determine if different types of treatment led to greater overall satisfaction in patients.
Three groups of patients are evaluated for one year
Patients with long-term WADs were recruited to participate, and a total of 216 fit the necessary criteria and were accepted to the study. These patients were then randomly divided into three groups: the neck-specific exercise group, the neck-specific with behavioral approach group or the prescribed physical activity group. In the neck-specific exercise group, patients were prescribed an exercise program that focused on the neck. During these sessions, which took place twice a week, patients performed various exercises that targeted muscles deep in the neck. Patients also followed a home-exercise program, and more intense treatment was prescribed later on. Patients in the second group followed the same treatment as the first group. The only difference was the program progressed more slowly and was accompanied by education and instructions from a physical therapist on how to manage their pain. In the physical activity group, a physical therapist instructed patients to get involved in a regular physical activity of their choice on a regular basis, and no exercises for the neck were prescribed. All treatments lasted for three weeks, and patients were told to continue exercising afterward. In this analysis, patients were assessed for treatment satisfaction and other variables for up to one year.
Greater improvements lead to greater overall satisfaction
Results showed that after one year, the satisfaction of all patients with their treatment improved over time, regardless of the type of treatment they received. However, the patients who received neck-specific exercises were found to improve significantly more over time than those who received physical activity. They also reported greater enablement and expectation fulfillment, which are related to satisfaction. This was apparent regardless of whether behavioral therapy was also used. Considering the fact that the earlier study also showed patients who received neck-specific exercises experienced less pain and greater functioning, it appears that these improvements were associated with better satisfaction levels as ell. Patients with WADs can benefit from seeing a physical therapist for a treatment program that focuses heavily on neck-specific exercises in order to experience the best possible outcomes and highest level of satisfaction with their treatment.
-As reported in the August '16 issue of the Journal of Orthopaedic and Sports Physical Therapy
August 16, 2017
See News
Disclaimer:
The information in the articles, posts, and newsfeed is intended for informational and educational purposes only and in no way should be taken to be the provision or practice of physical therapy, medical, or professional healthcare advice or services. The information should not be considered complete or exhaustive and should not be used for diagnostic or treatment purposes without first consulting with your physical therapist, occupational therapist, physician or other healthcare provider. The owners of this website accept no responsibility for the misuse of information contained within this website.