News
Physical therapy after knee replacement leads to much improvement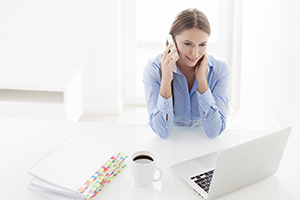 The best approach after being discharged from hospital is not clear
Knee osteoarthritis is a condition in which cartilage that normally protects the knee joint gradually wears away over time, which leads to pain and disability. Physical therapy is commonly recommended as the first line of treatment for this condition, but surgery may be necessary for patients that fail to improve. The surgical procedure for knee osteoarthritis is called total knee arthroplasty (TKA), or total knee replacement, and the number of these surgeries being performed in the U.S. has been increasing steadily over the past 20 years. Following TKA, patients are usually treated with physical therapy to help improve their strength, mobility, and range of motion. Once discharged from the hospital, there are many options available to continue this rehabilitation process and get them back to full strength, and it's not completely clear which approach is the best. Some patients immediately begin a physical therapy treatment program at an outpatient clinic, while others undergo a course of physical therapy at home first before starting at the clinic. To better understand which of these approaches is more beneficial for patients, a study was conducted in which two groups of patients were compared each other.
Data from a hospital protocol used to compare patients
To conduct the study, researchers used a hospital-specific clinical protocol, which included data on a large group of patients who underwent different types of surgeries. These researchers searched for patients who had a TKA due to knee osteoarthritis, and they found 109 that fit all the necessary criteria for the study. Of these patients, 87 were referred to outpatient physical therapy immediately after being discharged from the hospital, while the other 22 received home-based physical therapy for approximately one month before beginning outpatient physical therapy. The outpatient physical therapy began about one week after surgery and took place 2-3 times per week for 4-6 weeks. It consisted of various treatments to improve patients' strength, range of motion, function and walking ability. The home-based physical therapy programs varied from patient to patient, but likely took place three times per week for 2-3 weeks and included various therapeutic exercises and training focused on walking normally. All patients were assessed before surgery and after completing outpatient physical therapy for several different measurements related to the function of their knees.
Both groups improve, but outpatient group completes treatment sooner
Results showed that after completing outpatient physical therapy, both groups showed improved scores in their knee range of motion, walking speed and quality of life. When compared to one another, there were no significant differences in most of the outcomes measured; however, the group that received outpatient therapy immediately completed their treatment approximately 20 days sooner than those who had home-based therapy first. These findings suggest that after having a TKA procedure for knee osteoarthritis, patients are likely to benefit from any type of physical therapy care. Whether they would like to begin outpatient physical therapy right away or have a home-based therapy program first is completely their choice and should be made with proper education on what to expect. While both of these options will lead to very similar improvements overall, undergoing outpatient therapy first will probably allow them to complete treatment sooner and will cost less as a result. Patients should, therefore, weigh these factors when making their decision following surgery.
-As reported in the November/December '16 issue of Orthopedic Nursin
g
March 3, 2017
See News
Disclaimer:
The information in the articles, posts, and newsfeed is intended for informational and educational purposes only and in no way should be taken to be the provision or practice of physical therapy, medical, or professional healthcare advice or services. The information should not be considered complete or exhaustive and should not be used for diagnostic or treatment purposes without first consulting with your physical therapist, occupational therapist, physician or other healthcare provider. The owners of this website accept no responsibility for the misuse of information contained within this website.